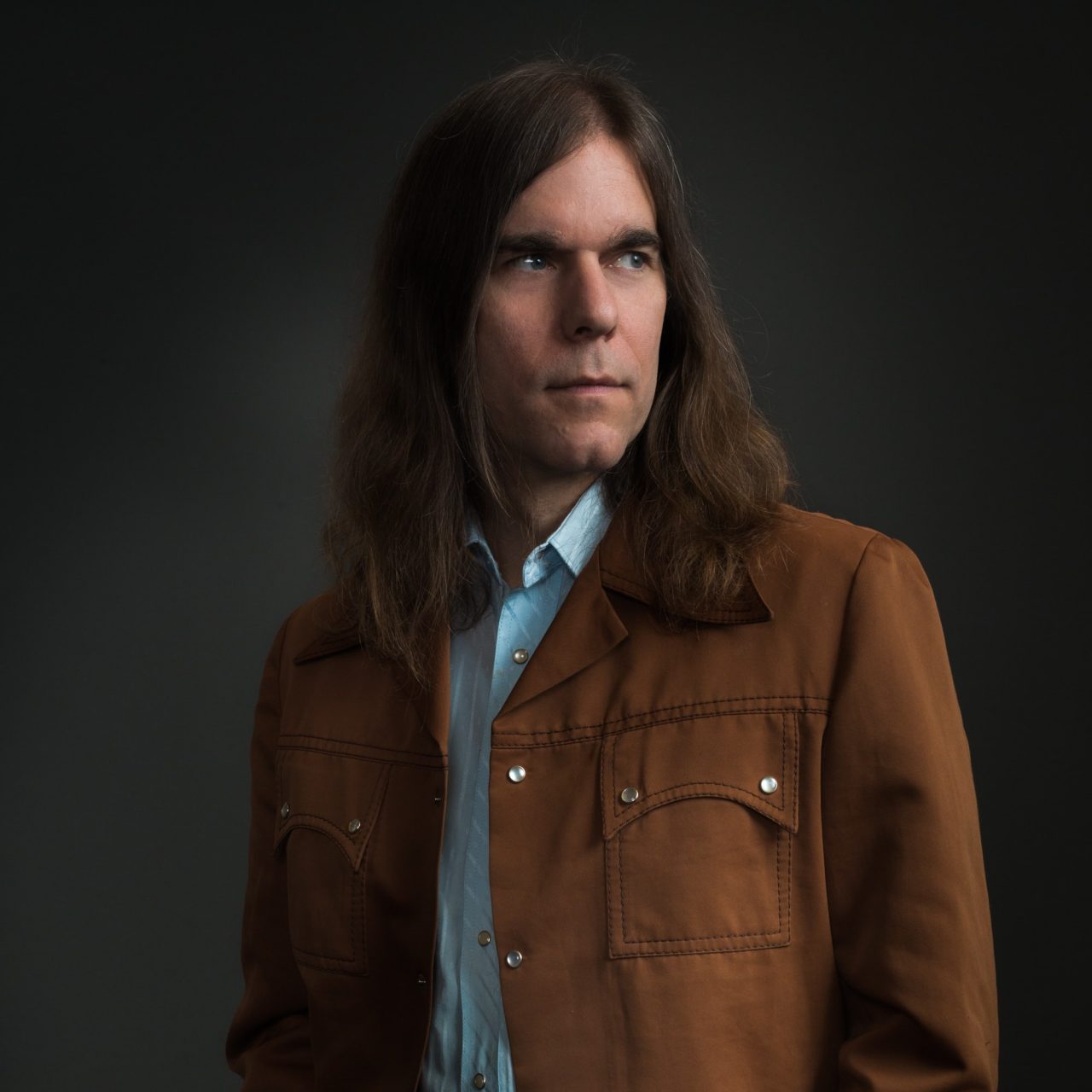 Called "the quintessential modern composer" by the London Independent , Austin-based composer-bandleader-improviser Graham Reynolds creates, performs, and records music for film, theater, dance, rock clubs, and concert halls with collaborators across a multitude of disciplines. Heard throughout the world in films, TV, stage, and radio, he recently scored Richard Linklater's Where'd You Go, Bernadette with Cate Blanchett, Kristen Wiig, and Laurence Fishburne for Annapurna Pictures, Happy Jail for Netflix, the Rude Mechs' Stop Hitting Yourself for Lincoln Center Theater, Ballet Austin's Grimm Tales , and a multi-year commission from Ballroom Marfa, The Marfa Triptych . He has performed on an array of legendary stages, from the Kennedy Center to the Green Mill Tavern to the Conan O'Brien Show. His Creative Capital Award winning project, Pancho Villa from a Safe Distance , a bilingual cross-border opera created with librettists Lagartijas Tiradas al Sol (Mexico City) and director Shawn Sides (Rude Mechs), has been staged in over a dozen cities in North America.
As Artistic Director of the non-profit Golden Hornet, he leads efforts which draw on the collaborative spirit of rock bands and the composer-led nature of classical music, with a focus on commissioning new music, fostering young and emerging composers, and presenting adventurous works in non-traditional settings. Alongside Kronos Quartet's longtime cellist Jeffrey Zeigler, he curated The Sound of Science , an interdisciplinary, multimedia performance that is touring internationally.
Reynolds leads the jazz-based but far reaching Golden Arm Trio. He is a company member with the internationally acclaimed Rude Mechs theater collective and resident composer with Salvage Vanguard Theater and Forklift Danceworks. His accolades include a Creative Capital Award, an Independent Music Award, two Frederick R. Loewe Music Theatre Awards, ten Austin Critics Table Awards, the John Bustin Award, multiple Austin Chronicle Best Composer wins, and a B. Iden Payne Award. Graham released a twelve album set on Innova Recordings in early 2017 and his newest studio effort, MARFA: A Country & Western Big Band Suite , came out in November 2019.
Prior Press
"The quintessential modern composer"
The London Independent
"Eerily evocative… rich and inventive."
Variety
"A rare talent"
PopMatters
…a fantastic player that adds a muscular edge to the rich tones he pulls out of his instrument…
capable of stretching all manner of sonic boundaries"
Jazz Times
– – –
"If the ghost of Keith Moon crash-landed in the midst of Jools Holland's orchestra, the results might
not be so very different. The Texas-based Graham Reynolds… goes for broke with his brassy
reworkings of Caravan et al … [A] welcome change from the usual overreverential Dukish disciples."
London Sunday Times on DUKE! Three Portraits of Ellington
"Evocative & enigmatic"
The Seattle Times on Pancho Villa from a Safe Distance
"Beautiful and raucous…"
Vogue Magazine on The Marfa Triptych
"Reynolds… brings out the evocative styles with grace, even when a movement requires sections to
repeat several times like a pop song … [The remix] portion of the disc comes off strongly, as a
complete part rather than just a repackaging of what was just performed."
Blurt Magazine on The Difference Engine
"Stunning to behold"
PopMatters on DUKE! Three Portraits of Ellington
– – –
"For director Richard Linklater alone, Reynolds has been heartsick and wistful ( Before Midnight ),
tense and suspenseful ( A Scanner Darkly ), jaunty and blithe ( Bernie )."
Texas Monthly
"Graham Reynolds works in extremes; short take moments of sound – whether it be a surf-like
instrumental, a country-tinged breather or the sound of stuttering insects crawling through your
hair – are all in his tick box."
Film Music Magazine
"Film soundtracks are most often difficult beasts to love, because they're generally so episodic that
there's little compositional development or time to build up genuine mood. Reynolds' soundtrack
bucks that tendency terrifically, with an entirely instrumental album that holds your attention from
the first few notes, keeps it for the best part of an hour's duration, and makes you want to come
directly back for more." Witch Doctor (New Zealand)
"…the unstoppable soundtrack by Texan composer Graham Reynolds is little short of a
masterpiece."
The Arts Desk
"Best Soundtrack of the Decade"
Cinema Retro Magazine
"Last Flag Flying comes from Reynolds' heart, yielding his most memorable theme yet"
Film Music Magazine