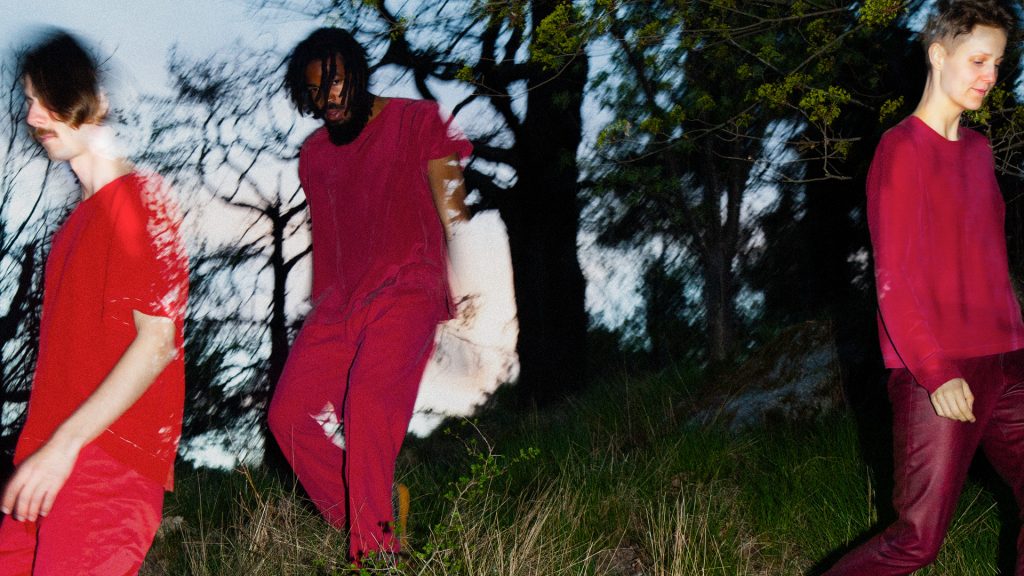 Cullberg is the national and international repertoire contemporary dance company in Sweden, continuously co-creating to make contemporary dance relevant for the many. Together with choreographers and their teams from around the world, we are exploring ideas on how dance can be defined, produced and presented. Those explorations are the pillars of a company that is constantly in motion at the heart of the international arena.
Company
As of July 1, 2022 Cullberg is led by artistic director Kristine Slettevold and managing director Stina Dahlström.
2019-2022, Cullberg worked exclusively with three associated artists, invited to create two pieces each for the company. The artists are Alma Söderberg, Deborah Hay and Jefta van Dinther; invited because of their specific physical practice and approach to artistic expression, and their lust to tap from an infinite variety of sources to create dance.
The company consists of 17 dancers, co-creators in the artistic process with the intention and interest to develop the works continuously.
History
Cullberg was founded by Birgit Cullberg in 1967. The company became world famous thanks to her ability to make contemporary dance accessible, inspiring and relevant for the many. Birgit Cullberg created a bridge between the art and the audience, a platform where everything could happen and where visual and physical experiences emerged that pushed boundaries.
It is still today Cullberg's strong foundation – a bold, flexible and world-famous dance company that strives to push boundaries. Birgit Cullberg's famous words "Dance changes all the time because it is rooted in the times we are living in" are still at the core of the company's heritage and approach.
Cullberg's artistic directors:
Kristine Slettevold 2022-
Gabriel Smeets 2014-2022
Anna Grip (acting from 2008) 2009-2013
Johan Inger 2003-2008
Lena Wennergren Juras/Margareta Lidström 1995-2003
Carolyn Carlson 1993-1995
Mats Ek 1981-1993
Birgit Cullberg 1967-1981
Partners
As a stable institution Cullberg is well aware of the responsibility towards the dance scene in Sweden, and the company acknowledge and respect the independent scene as a source of inspiration and creativity. Cullberg collaborates with the freelance scene and aim to be as a springboard for the experimental stage, nationally and internationally. Freelance choreographers are invited to work with the dancers in workshops, and during the past years several freelance dancers have been engaged to be in our repertoire and to tour with us. For the creations and tours the company collaborates with producers who enable extensive tours and meetings with a large audience. In the recent years: Norrlandsoperan, Umeå, Pact Zollverein, Essen (Germany), Tanzquartier, Vienna (Austria), Mercat de les flors, Barcelona (Spain), Montclair University/New Jersey, UCLA/Los Angeles (US), Zodiak/Helsinki (Finland), Baletto di Roma/Rome, Operaestate/Bassano (Italy) and Cristina Caprioli Company/Stockholm. A close collaboration has developed between Cullberg and the international contemporary scene, and sustainable relations have been developed with venues and festivals such as Tanz Im August/Berlin (Germany), Julidans/Amsterdam (Netherlands) amd Montpellier Danse (France).
For many years Cullberg has been forming alliances with Dansens Hus, Parkteatern/Stockholms Stadsteater and Dramaten, most recently at Elverket, as well as a close relation to MDT, Danscentrum, Moderna Museet, Nordiska Museet and Scenkonstmuseet, Stockholm and with Rum för Dans, Brådjupa dance festival including the recently established network Nordic Next.
Through Cullberg's international internship program, responsibility is taken for the link between dancer's education, work life, and professional development. In this context the company works closely together with DOCH – University of the Arts Stockholm, MTD – University for the Arts Amsterdam, The Place London, Artes, Arnhem, Codarts, Rotterdam Dance Academy and The Danish National School of Performing Arts. As of 2021 Cullberg collaborates with the European exchange programme Erasmus.
Other artistic initiatives
A variety of perspectives is honored and Cullberg strives to interact with their audiences. Festivals, seminars, lectures and activities are arranged outside the theater as well as other artistic platforms and productions such as the conferences Postdance and Postdancing with MDT Stockholm and DOCH Stockholm. In 2019 Cullberg arranged the dance festival LABO in Stockholm. Further more, the company has initiated community projects like Dancing with our neighbours, and educational projects like school performances and workshops in our studios at Riksteatern, Hallunda.
Relation to Riksteatern
Cullberg has been a part of Riksteatern, The Swedish National Touring Theatre, since the start 1967 and collaborates closely with its Dance Department established in 2015.