Alexander Ekman
Choreographer
Birthplace: Stockholm, Sweden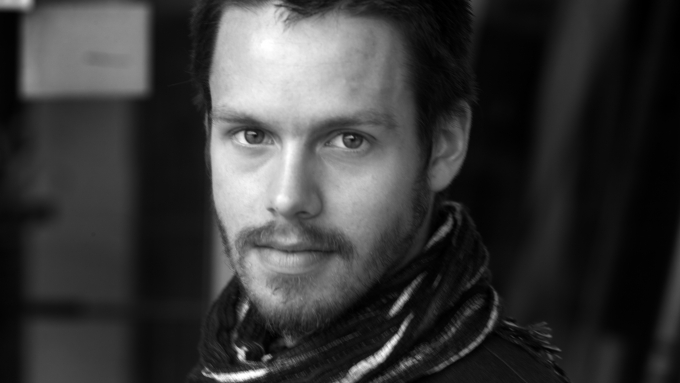 Alexander Ekman was born in Stockholm in 1984. He trained at the Operans Balettelevskola 1994-2001. From 2001-2002 he danced at the Royal Opera House in Stockholm. He then joined Netherlands Dans Theater II 2002-2005. During his dance career he worked with choreographers such as Jiří Kylián, Hans van Manen, Nacho Duato, Johan Inger and Mats Ek.
Between 2005-2006 Alexander joined Cullberg Ballet where he had his first breakthrough receiving a prize at the international choreographic competition in Hannover for his piece The Swingle Sisters, for which he also claimed the critics' prize. In the same year he was chosen as one of the dancers to create a work; Unknown art? for Cullberg Växtverk  project, which was performed in Stockholm and Malmö in April 2006. During autumn of the same year Alexander created choreography, set and music to Flock Work for NDT II, which premiered in November 2006 and became his international breakthrough as a choreographer.
Since then Alexander has gone on to create works for Netherlands Dans Theater I, Ballet de L'Opéra du Rhin, France, Bern Ballet and Ballet Junior de Genève, Switzerland, IT-Dansa in Spain, the Iceland Dance Company, as well as for the Göteborg Ballet.
Alexander also created choreography for Cullberg Ballet's 40th anniversary, as well as the dance installations presented at the Moderna Museet in 2008 and at the Bildmuseet in Umeå last autumn. 2009, Alexander created the video projections for Mats Ek's production of Roland Schimmelpfennings Hållplats at Stockholm City Theater.
In March 2010, Alexander's first dance film, 40 M UNDER premiered in collaboration with Cullberg Ballet in Stockholm. During spring and summer 2010 he will create a new work; La La Land, for the Göteborg Ballet, as well as a new piece for Cedar Lake Dance Company in New York. The work Cacti, which Ekman created for NDT II during winter 2010 was given as a gift to the Oslo Opera from Her Majesty Queen Beatrix of the Netherlands during a state visit. Alexander Ekman will be resident choreographer for NDT II 2011-2013.