13.04.2022
Kristine Slettevold, new Artistic Director of Cullberg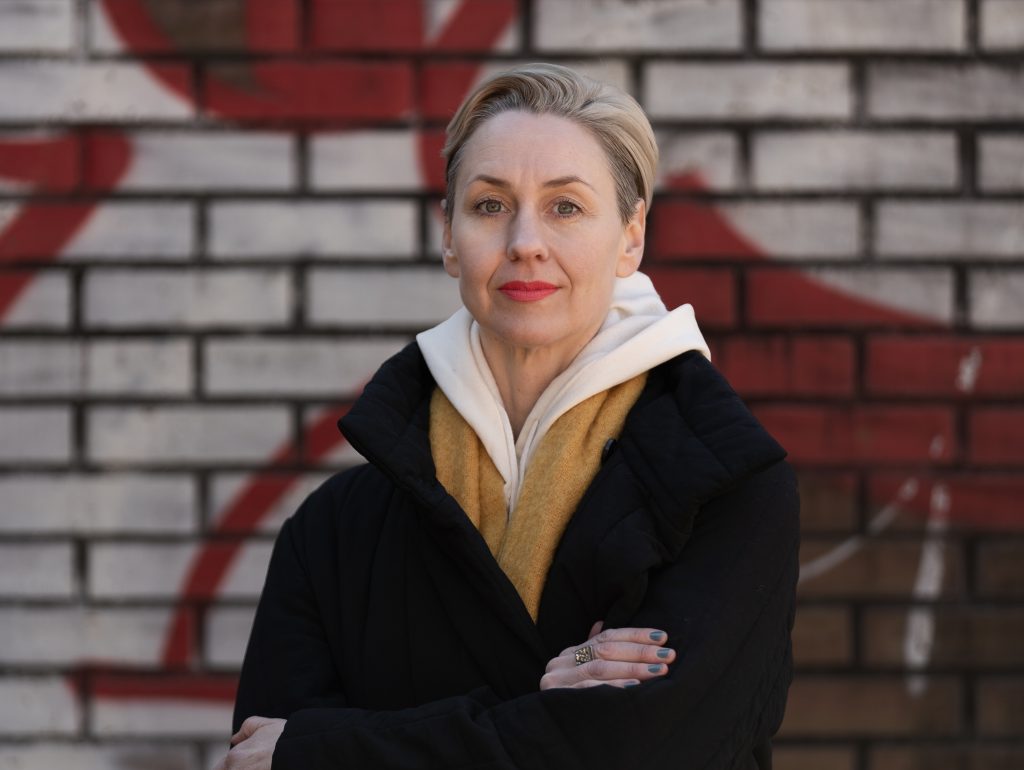 Kristine Slettevold has been appointed new artistic director of the dance company Cullberg. Slettevold is currently active as a dancer and as Head of Department of Dance at Stockholm University of the Arts (SKH). Kristine Slettevold will take up her new assignment after the summer.
"I am extremely happy and eager for this exciting mission! It is a challenging and very inspiring assignment. Cullberg has fantastic dancer sand employees and I look forward to creating a creative work environment and a place for the development of contemporary dance art, says Kristine Slettevold. The company has an important role in creating bold dance works, being a place for continuity and having a central position in contemporary discourse, she continues."
Kristine Slettevold was born 1978 in Tønsberg. She is educated at Khio and the School of Contemporary Dance in Oslo. In addition to her work as a dancer, Kristine has been employed as a senior lecturer in dance at Stockholm University of the Arts since 2010 with assignments as program manager for the bachelor's program in dance and as head of the same department. Kristine Slettevold has worked as a freelance dancer since 2001 with choreographers such as Cristina Caprioli, Jefta van Dinther and Hooman Sharifi.
"I am very happy that Kristine Slettevold has accepted this position. She has extensive experience in the dance profession and she is an experienced leader. She has a strong contemporary artistic foundation and a broad network, both in Sweden and internationally. Kristine Slettevold will be an inspiring artistic director for the future of the company's development going forward, says Mia Larsson, head of the dance department at Riksteatern".
Cullberg's former artistic director Gabriel Smeets finished his assignment earlier this year after eight years. Previously, Anna Grip, Johan Inger, Lena Wennergren Juras/Margareta Lidström, Carolyn Carlson, Mats Ek and founder Birgit Cullberg have all held the position of artistic director since the start in 1967.
For more information, please contact:
Erica Espling, Marketing and PR Manager
+46 70-602 27 01
erica.espling@cullberg.com
www.cullberg.com
Cullberg is the national and international repertoire contemporary dance company in Sweden, continuously co-creating to make contemporary dance relevant for the many. Together with choreographers from all over the world, we are exploring ideas on how dance can be defined, produced and presented. Those explorations are the pillars of a company that is constantly in motion at the heart of the international arena. 2019-2022, Cullberg works exclusively with three associated artists: Alma Söderberg, Deborah Hay and Jefta van Dinther. The core of the company consists of 17 extraordinary individual dancers with a central role in the creations. Cullberg's works emerge from the times we are living in, as part of the socio-political environment including equality, diversity and sustainability. Cullberg is led by managing director Stina Dahlström. Cullberg is part of Riksteatern – The Swedish National Touring Theatre.