13.09.2016
Stina Dahlström new managing director at Cullbergbaletten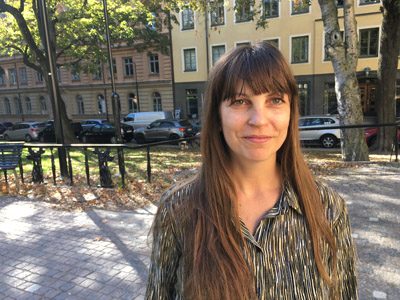 Stina Dahlström currently works at MDT, the international co-production platform and venue for contemporary choreography and performance at Skeppsholmen in Stockholm.
"I am very happy! With my experience and network I hope to contribute to Cullbergbaletten's important development and work. For me, art always comes first and serves as a basis for all decisions and activities. I look forward to working with the company", says Stina Dahlström.
Stina Dahlström was born in 1982 in Kiruna. She has an education in literature, dance, theatre, economics and project management at the University of Stockholm. Since 2007, Stina Dahlström has worked in various roles at MDT. She is also one of the initiators of the national network Tour de Dance.
"Stina Dahlström has a great knowledge and a vast experience in the field of contemporary dance, both in Sweden and internationally. We are convinced that she, together with the artistic leader Gabriel Smeets, will take Cullbergbaletten into the future in a very good way", says Mia Larsson Dance Manager, Riksteatern – The Swedish National Touring Theatre of which Cullbergbaletten is a part.
Cullbergbaletten has performed all over the world and is an important contributor to the international presentation of contemporary dance. The company also engages in national outreach through its tours within Sweden. Cullbergbaletten collaborates with a variety of national and international choreographers and performing artists who create works for large as well as small stages. Cullbergbaletten's activities encompass different projects and productions including collaborations with dance training programs. Cullbergbaletten was founded by Birgit Cullberg in 1967 under the auspices of Riksteatern – The Swedish National Touring Theatre, of which it still is a part. The company currently has 16 dancers from nearly as many countries. Since its inception, the stage personalities, creativity and technical strength of its dancers have been Cullbergbaletten's defining characteristics. Gabriel Smeets is the artistic director since 2014.